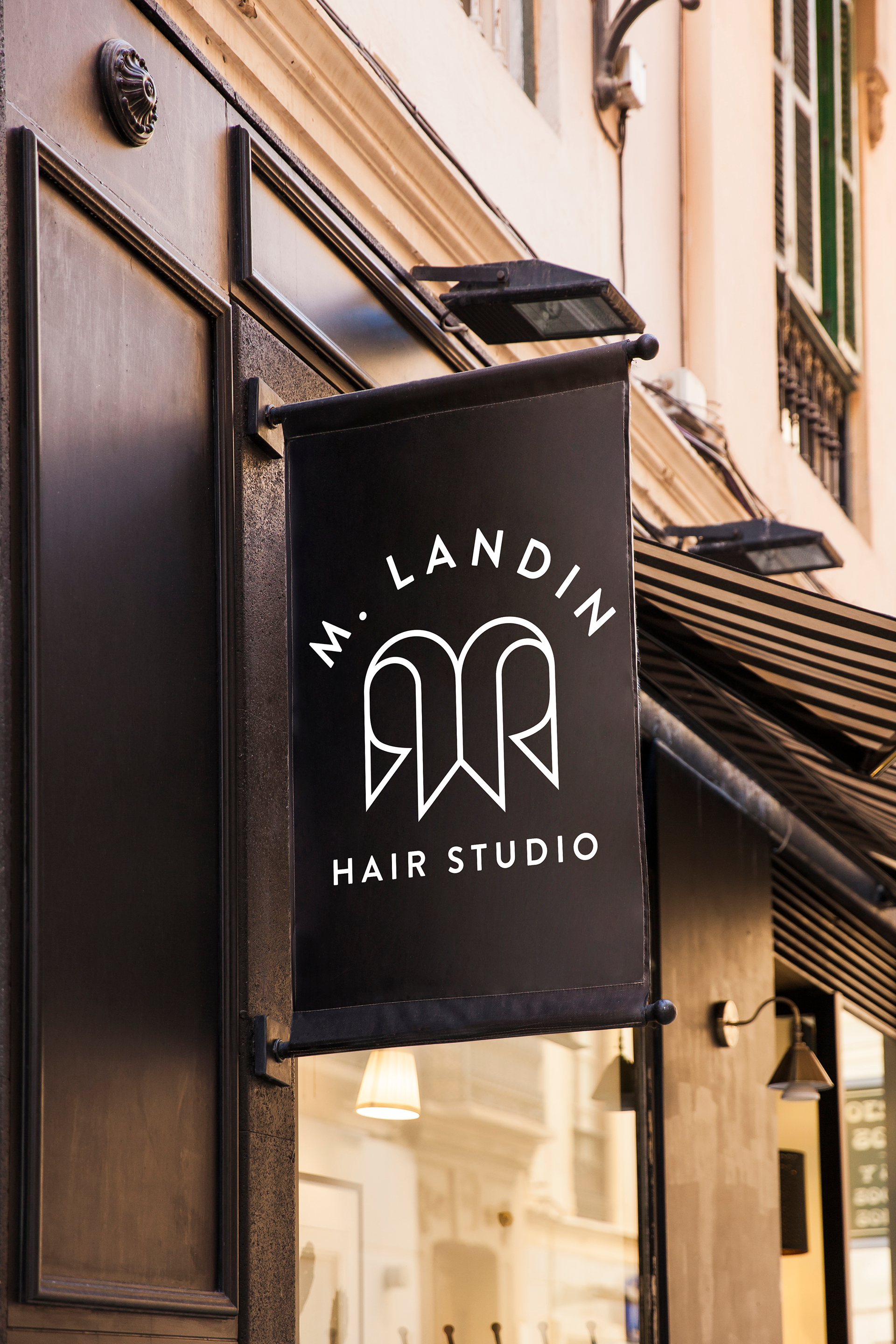 Branding for a new salon/hair studio in Austin, Texas. This client wanted a clean, modern, and poised look for her brand. The differentiator of this salon is that it is an independently run studio, in which the customer can either commute to her shop or alternatively, request that she come to you.
With minimal embellishments and a consistent line weight, I created a logo that fulfills the requested look of the brand.
The logo itself represents the 1x1 interaction that takes place between the independent shop owner as she styles the customers hair. The logo uses two faces, created by their silhouette of two women's hairstyles, coming together to form an "M" (the M in the salon name: M. Landin).
One human is representative of the stylist, while the other being the customer getting stylized. This reinforces the intimate experience between customer and stylist.